About Me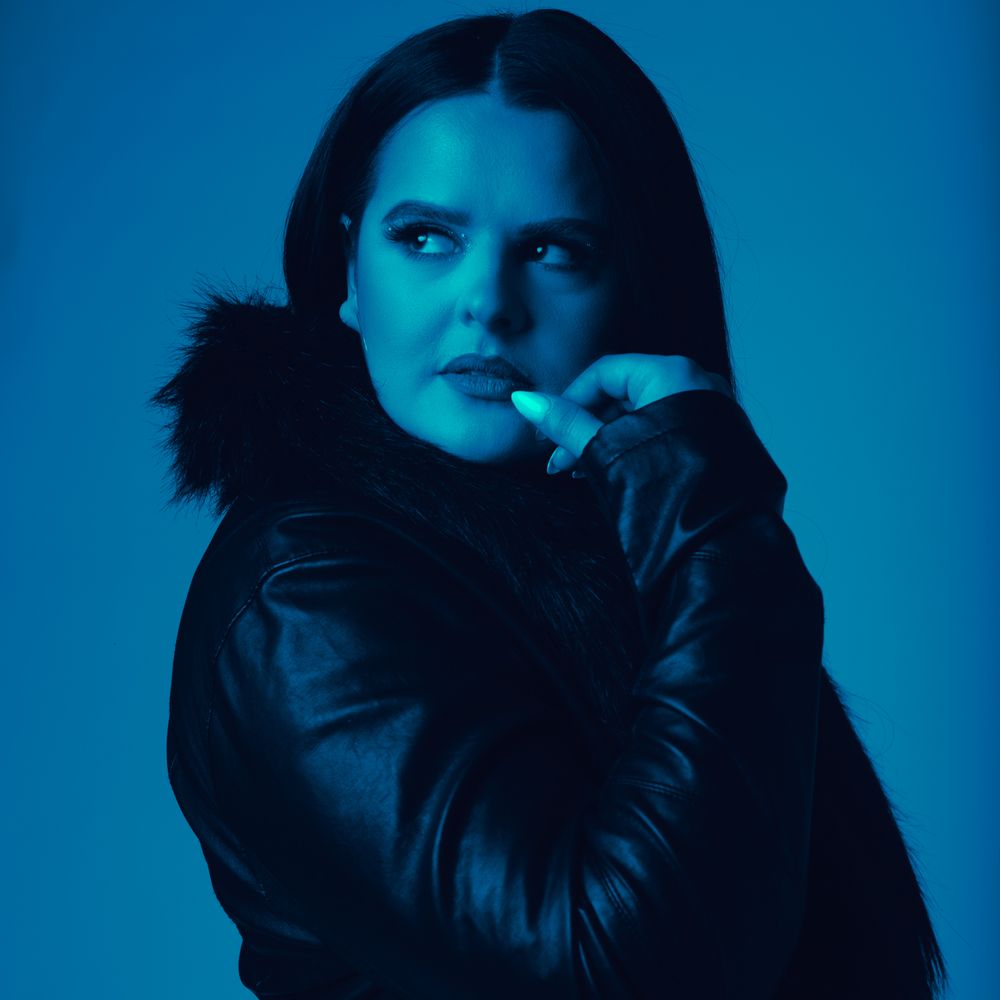 Shayla Souliere
Pop Artist/Songwriter
"Music is my passion," says Shayla Souliere. "It's always kept me going, and I believe it can help you rise above whatever life throws at you."
Souliere's work throughout the pandemic shows that's a belief nothing can shake. That's abundantly clear on her upcoming singles, 'It's You (I Choose)' and 'Pretending'.
They're just two of many songs written recently with collaborators longtime producer Giordan Postorino and kindred spirit and fellow songwriter Andrew Waines; a pair of songs that, although they take on dramatically different scenarios lyrically, showcase Souliere's ability to craft compact, compelling songs that pack a huge emotional punch, and find her evolving substantially as an artist.
"They've still got that 'in your face pop' feel," Souliere says, but as I'm releasing more music, my sound is evolving into what I really want it to be."
On 'Pretending,' Souliere takes on the gap between words and action when it comes to commitment with a raw, viscerally satisfying track that doesn't mince words when it comes to the frustration that often accompanies trying to sort out another person's intentions. It's also edgier than past tracks, she explains. "I feel like my messages are becoming clearer in my songs. My writing's grown, but I give credit (for that) to everyone I've co-written with because they pushed me in ways I haven't been pushed before."
That's just as obvious on 'It's You (I Choose),' co-written with Waines (one of nearly many tunes they've written together in the past year and change). Sparse, almost devotional, Souliere and Waines' meditation on love takes on the flip side of the romantic coin, recalling the beginnings of love and the feeling of wanting someone to see through your eyes, so they understand the depths of your feelings for them.
'It's You (I Choose) is, literally, a gift written for a friend as a wedding gift. "Being an artist, I was pretty broke, so Andrew and I decided to write a song for them in one of our sessions." As gifts go, it's hard to imagine a better one for that friend and for fans of Souliere's work – a pair of songs that display her natural storytelling chops and her dedication to honing her craft to a fine edge by refusing to be anyone but herself.
For Souliere, the only way to succeed in music and life is to refuse to take no for an answer and move forward without hesitation, regardless of who tries to knock you down. "As an artist, you're often told you should be more like somebody else, but everybody's different – if they weren't, the world would be a very boring place."
Born and raised in Regina, Souliere has been singing since she started talking and threw herself wholeheartedly into performing early on. For a time, music took second place to competitive gymnastics, but after realizing her heart was set on making a life in music, there was no stopping her.
In 2013, Souliere sold the car she bought herself during high school to bankroll her first recording sessions in Los Angeles. "I think everyone thought that was a one-time deal," she laughs. "But I've been back and forth to LA ever since I started. When I decide I'm going to do something, I commit. You either get on board or get out of my way."
Since she's continued to travel regularly to write and record across Canada and the US. Souliere also completed a degree in Music Business and Technology at Boston's Berklee College of Music and released multiple singles (Screw U' and 'Over – Feat. Pimpton' in 2015 and 2016, respectively, 2018's 'Let Me Go' and 'Days Like That' in July 2019).
I do not 'half ass' anything in life," she adds, crediting the work ethic her family instilled in her early on. "They always told me, 'When something gets hard, you don't quit. That's always stuck with me and helped me balance myself as an artist and stay true to who I am."
That ethic, her powerful voice, and her unswerving dedication landed her a coveted spot in Canada's Music Incubator's AE West Program in Calgary in 2019. There she worked with some of Canada's top music industry professionals to expand on her already substantial musical chops. "With every new project, I try something different. Sometimes the path you're taking changes along the way, but the end goal stays the same, so I'm always trying to find the best way to do things."
2020's 'Know Better' (co-written with Brooke Williams and producer/mixer AJ Afterparty) and 2021's 'Touch and Go' showed her growth as a singer/songwriter and her enduring desire to empower others through music in equal measure. They also helped expand Souliere's audience, with 'Know Better' shortlisted as one of the Top 100 tracks for the prestigious CBC Searchlight contest, chosen for the contest's Top 50 list of Producer Picks, and featured as a Searchlight Top 10 Pop HIT. 'Touch & Go,' released in February 2021, racked up over 300,000 Impressions, became a Feature Pick on Z99 Regina, and led to a nomination for Best Solo Artist (Best of Regina) in 2021. More recently, Souliere was selected as one of the first 100 artists to showcase at Canadian Music Week in June 2023.
In addition, Souliere has personally brokered endorsement deals with brands, including Bennett Dunlop Ford, Christian Paul, JORD Watches, Kranks Audio, Body Boss, MVMT, Hilton Hotels, and Glamping Resorts Sask. She also served as Covid Vaccine Ambassador for the Government of Canada, appeared as a featured guest on podcasts including Diandra and the Co-host and The Sports Guy USA, and garnered press in outlets such as Buzz Music USA and Canadian Beats.
'It's You (I Choose)' and 'Pretending' will only extend her reach as she prepares to fulfill a longtime dream to move to Los Angeles in 2023 to broaden her network of co-writers and deepen her skills as a songwriter.
And, as ever with each new release, Shayla Souliere finds herself moving forward into a new stage of her career, fearlessly refining her sound in the hopes her music will encourage listeners to refuse to sell themselves short to suit someone else's idea of who or what they should be. "I truly believe music is that powerful, and I want to share that with everyone. You only choose to go into music because you love it and want to share your experiences with other people. I'm more connected to what I'm doing than ever with what I'm doing with my life, and I feel completely at peace with where I'm at right now."